It is 7pm; it's already dark outside and you are still in the office. Through the windowpanes, the sky is covered by blankets of dark clouds, sound of winds howling coupled with rustling noise of dry leaves occasionally thrashing against the concrete pavement send clear signals for the upcoming downpour. You are still sitting with your team, as you have been doing for the last 10 hours, trying to push the project forward. The project manager, team leader and key team members are facing you. Everyone is doing his best, but the mountain of work which needed to be delivered seems never-ending, and the deadline is drawing closer and closer. You are aware that this client will not tolerate any excuses for delay, failure to meet the submission deadline will occur penalties, and compromising the quality is not an option. Different thoughts crossing your mind… "if only I have a few more temporary team member, good modelers, software users who can work independently and don't required a lot of supervision, or just simply a support of several more people with the solid "know-how" knowledge, I would not have made the team work overtime everyday since Day One. I could push the project forward and meet the deadline target…"
It sounds dramatic, but I think a lot of us who work in AEC industry are facing similar situation in their career, or have been struggling with the project execution, due to missing resources, tight project schedule or maybe even due to a lacking "know-how'' software knowledge.
Could the BIM outsourcing approach be the perfect solution which can solve all problems, or maybe it is creating additional risks for project delivery? What kinds of pros and cons does the BIM outsourcing bring to the project execution? How can it help? What types of risk and problems may surface when we decide to use third- parties for the BIM outsourcing services? Or what kind of difficulties may international companies face by opening a new office in other country with the goal of BIM insourcing? Is it worth it? Let's dive into this and other questions related to this topic together.
Most of us for sure are aware that in the last few years, since the BIM trend boomed around the world and more clients realize the benefits from digital transformation, the number of the companies specialized in the BIM outsourcing has been increasing every year exponentially (as a respond to the market demand).
In the first place, how can the BIM outsourcing company help us?
Among the big spectrum of project development, which BIM process covers, the most popular services provided by the BIM outsourcing companies are as following:
Modeling development and documentation which can be split into:
3D modeling based on provided 2D drawings (e.g. based on the dwg- drawings)
Modeling upgrade to higher level of details (e.g. LOD 200 to LOD 300 or 350)
Documentation based on the developed and coordinated drawings
Model Rendering for the presentations
Model coordination and clash resolution:
Coordination of provided models and clash resolution (e.g. coordination of different models provided by client's subcontractors or model coordination between MEP/ARC/ STR/LAN models, etc.)
Model update to accommodate changes done in the other 3rd parties (linked models)
Model rearrangement / remodeling according to clients request (rearranging the systems in technical rooms to secure the maintenance space.)
Asset Management & construction support:
Scan to BIM (developing models and documentation based on point cloud data)
Quantity check
Information input for the facility managers
Of course, beside those mentioned above, there are several other services which could be provided through the specialized companies to meet the clients' expectations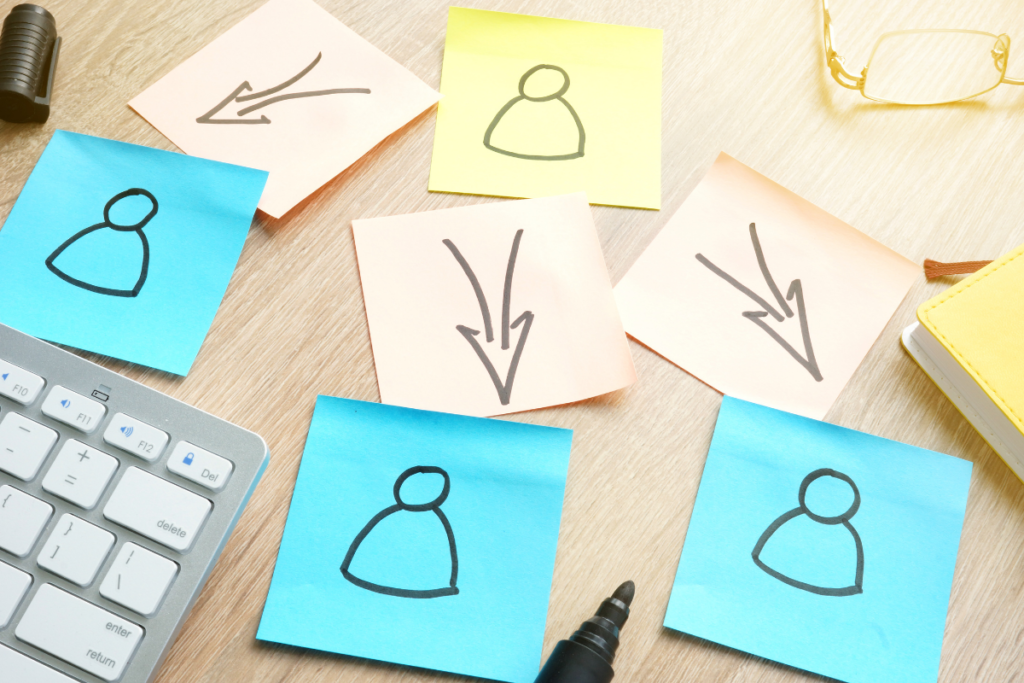 Generally, the Outsourcing market provide anything and everything a client may need for project execution. But what are the overall benefits and disadvantages, or potential risk factors of using 3rd party BIM outsourcing companies?
The benefits / advantages of using BIM Outsourcing could be clearly defined such as:
Flexible and available resources which could be organized for the project in the short- term (big advantage for the clients who are struggling with short deadlines)
A decent number of "know-how'' software users
Expertise in offered services (e.g. expertise in the clash detection and coordination)
Lower cost (some of the BIM Outsourcing Companies are based in the countries where the salary is lover then in EU or US)
Time utilization (in the case of using overseas BIM outsourcing companies, where between client and 3rd party are e.g. 6 hours' time different. However, this point could be considered also as a disadvantage, depends how the time difference is handled through the outsourcing team)
Possibility to take project back if it does not fulfill expectations
Beside the number of benefits, there are also other potential risk factors which should be consider before making the final decision of using this type of services.
Data security and project confidential matters (how the 3rd party will handle provided data)
Loss of the control on the project and possible variation orders for the services or additional changes which are not covered in the contract.
Risk of providing the requested quality and standards (often each client such as company has their own standards for drawing and model presentation which may deviate from the standards of Outsourcing company)
It still required time on the client site for the final QA/QC check and approval
Possible communications issues and different way of working (e.g. if the 3rd is based in other non-English speaking country, where maybe just manager or team leader can communicate with client)
Possible lost of control of the outsourcing process if you can not check the overseas BIM outsourcing company (double outsourcing)
Hence, considering the these and other advantages and disadvantages, how to choose the right company?
Since the world is moving towards the new digital era every year, there are more different communication solutions which allow clients to keep the overview of the work progress (in Cloud platforms etc.). That would probably be one of the first things which should be discussed before making the decision. It would simply help to avoid the situation in which deliverables will not meet the expected quality and will create additional problems instead solving the old one.
Of course, most of the professional BIM outsourcing companies have a broad portfolio of skilled workers and samples of modeling, coordination presentations. Many of them have already different BIM and ISO certification. Therefore, I would even say that most of these companies have similar portfolio which will make the decision for the clients even harder.
It is definitely worth to ask for the project references, with whom the BIM outsourcing company had worked with. Nevertheless, it is still a bit tricky, because it also partly relates to the issue of data security and project confidential matters. Namely, if the 3rd party will start to provide all the requested information and samples of their work to showcase how well they fulfill clients' requirements, it indirectly indicates the level of confidentiality you could expect from them regarding your projects. It could be a very detrimental situation if, by coincidence, your client sees his projects being showcased by the BIM Outsourcing company portfolio without his permission. In summary, it is important to get a clear agreement and understanding of how the data security policy works at the considered BIM Outsourcing company.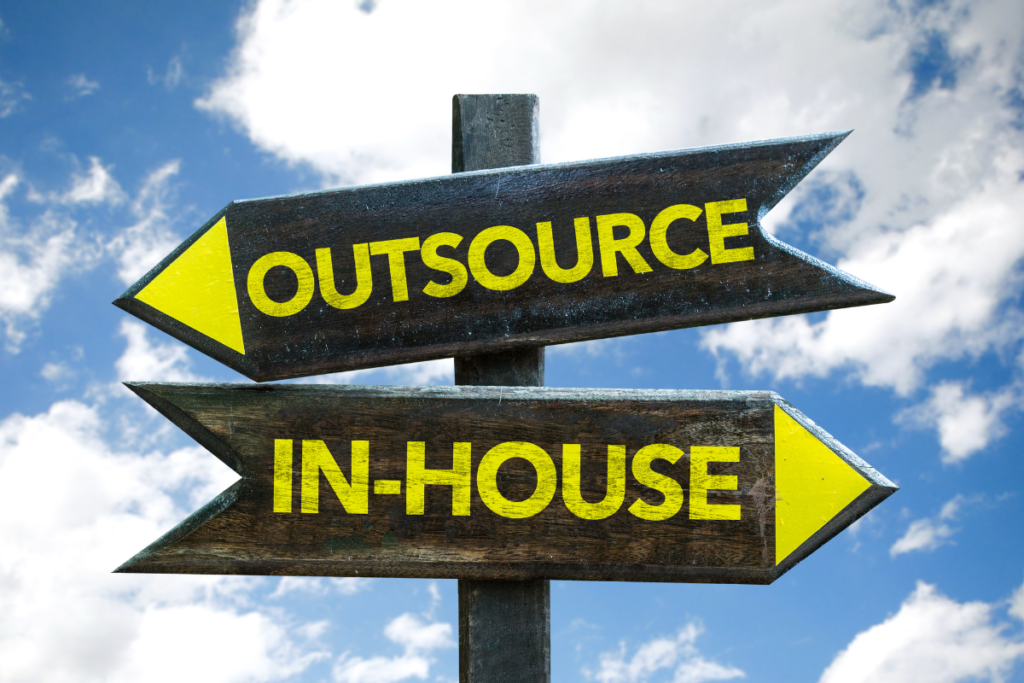 In practice, clients who decided to work with one BIM outsourcing company, usually stays with this company for future projects if they are happy with the delivered results. Thus, it is a good idea to develop a good and trustful relationship with a potential outsourcing company. Client may consider giving a small work/task for the BIM Outsourcing company to check the concerns from above if they are applicable.
On another note about BIM Outsourcing, we also need to mention about BIM Insourcing, which works similarly but solves a lot of potential risks and disadvantages because the actual project stays within the organization, but the work packages are shifted to the other branch offices. A lot of international companies in AEC industries follow this business model, or slowly move in this direction. For example, companies based in Europe acquire more projects for better price, because a big part of project which is very time-consuming (such as modeling, coordination, and documentation) is done by their international offices overseas, where there is bigger number of workers on the market, and the average salary payment is lower than their counterpart in EU.
We certainly have not exhausted the topics and naturally, some of us would be able to provide additional points or disagree with some of the discussion here. This post is partly subjective but the main goal of it is to kickstart the discussion and an actual exchange of the experience and advices between the people who had a chance of need of using BIM Outsourcing.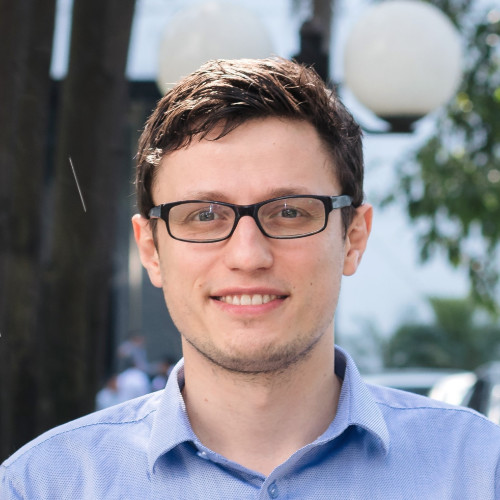 Michael Andrzejczyk
Author of the post
Michael Andrzejczyk is a building services engineer graduated in Germany with over 12 years of professional experience in AEC industry. Currently living and working as a MEP Project Manager for the past 6 years in Ho Chi Minh City (Saigon) in Vietnam, he is specialized in various types of projects incl. multidisciplinary projects in a variety of sectors including hospitality, real estate, commercial offices, education, and mixed development projects.