On the BIM Corner blog, we usually write technical articles related to the BIM methodology and new technologies implemented in the construction industry. This one will be a bit different. I wanted to devote this article to the "soft part" related to the work in the AEC industry.
We live in a very dynamically developing professional environment. At work, AEC specialists are often under pressure where more things are required from them. 
Being productive and efficient at work is the superpower of today's professional life. A lot has been told already about productivity. There are tons of books and courses about it. 
In this post, I wanted to share MY approach to this topic. I won't be modest: I consider myself a productive and well-organized person. In over 10 years of my professional career, I have learned a lot about being effective and how to get things done in various positions.
I hope my tips will give you valuable insights and contribute to the improvement of your productivity at work…… Ready? Let's get started.  
#TIP 1 - Limit interruptions
First, one of the most basic but important principles is to limit interruptions.
Interruptions can really sideline us throughout the day. Even though you may enjoy your relationships with your co-workers, losing track of time due to conversations, informal and quick meetings, or topic discussions can hinder your workflow and decrease your overall productivity.
If you have your own office, you can choose to work with the door closed for a portion of your day. Or if you work in an open-office environment, you might use noise-canceling headphones to help limit the sounds of office chatter. Headphones can also be a polite way to let your colleagues know that you need to concentrate on what you're working on.
I used to check my smartphone a few times an hour…checking social media, emails, and other notifications. A smartphone with notifications turned on is a productivity killer. Right now when I work, I turn on airplane mode so I won't be distracted.
I suggest you switch off your notifications at least during work hours. It's a good way to stop you from checking your phone all the time. The same applies to your computer. If you can access social media on your work desktop, switch off the notifications there as well.
Here are a few steps that you can take right away to use your phone more productively: 
First of all, I removed all the applications that could somehow distract me from work – social media applications (Facebook, Linkeidn, Twitter, Instagram etc.) and e-mail applications (Apple Mail, Gmail). You hear me well, –  e- mail app too.  I check my mail 1 once a day

ONLY

on my PC.


On the first start screen I put only those applications that increase my productivity in some way. Applications that can distract me, I either delete or move to the further screen. For example: The web browser application is hidden to minimize distraction and the desire to surf the Internet.


I have turned off all notifications except for these needed for communication like: Phone, Messages. 
Here is the example of HOME screen on my smartphone. I put here only these apps that improve my productivity.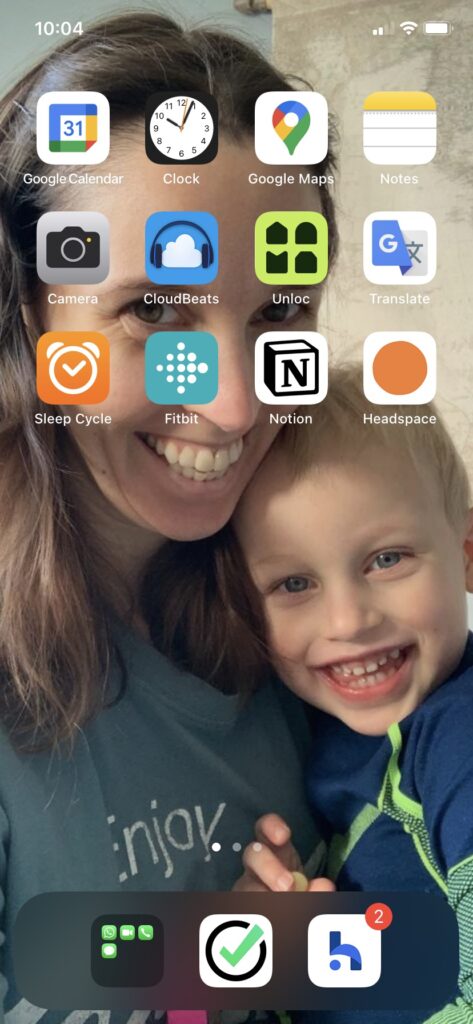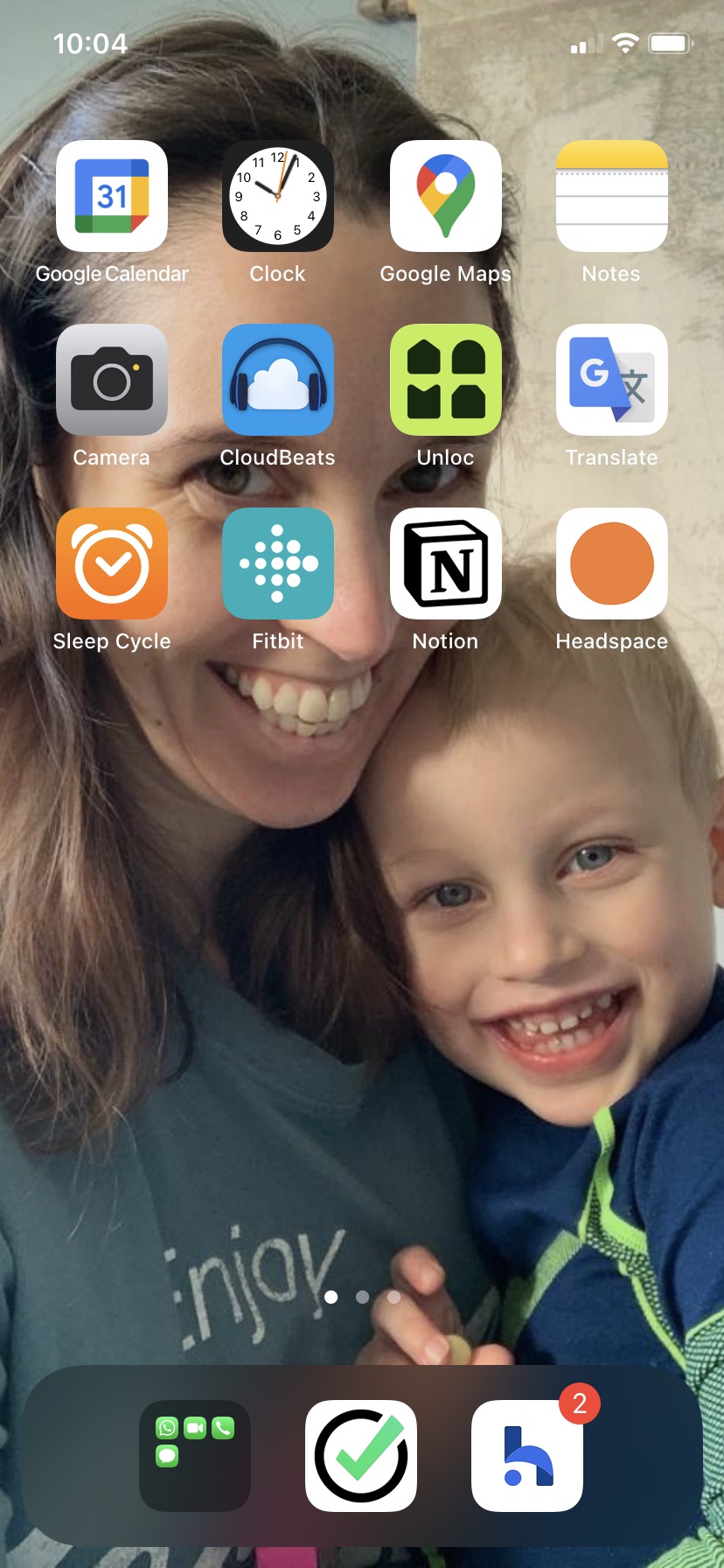 Smartphone apps that I am using to improve my productivity: 
Try and apply above mentioned steps. I know it's hard to delete social apps or mail app. But give it a shot. Give yourself 2 weeks.

You will see for yourself how much time you will regain thanks to the steps presented here.
#TIP 2 - Plan your tasks for the day
Take a few minutes each morning to plan your day. I have my tasks listed in the Nozbe application (alternatives: Todoist, Orapm). It allows me to check what I have to do today and to prioritize which tasks I'll do first and which I can leave till the end of the day.
My advice is to focus on the biggest tasks first.

Focusing on the largest and most time-consuming tasks before any other assignments can actually help you stay more focused than working on smaller and shorter tasks first.
Tackling these larger tasks first thing in the morning is also great because this is the time when you are most alert and energized. It will also give you a huge sense of accomplishment and will get the ball rolling for the rest of the day, motivating you to complete your other tasks with enthusiasm.
Mark Twain famously said: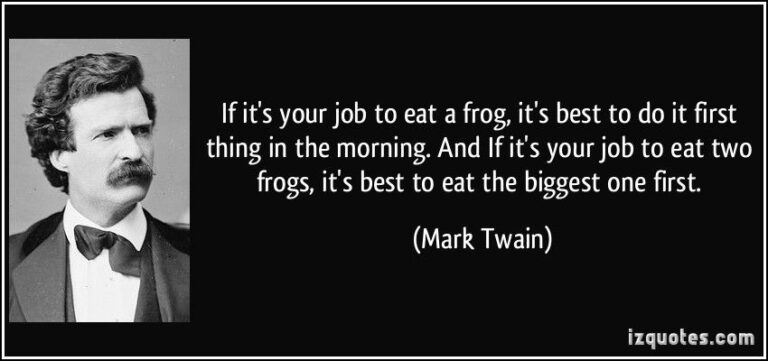 You can learn more about this concept from a book written by Brian Tracy called Eat that frog!  I highly recommend reading it.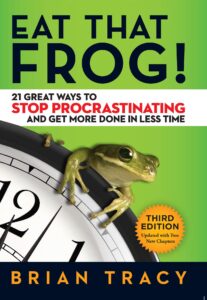 #TIP 3 - Focus on one task at a time
It is so important to focus on one particular task at a time. While searching the internet, I came across this funny T-shirt, which reflects quite well the nature of BIM Coordinators' job.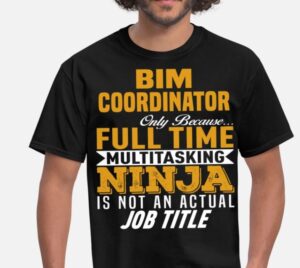 When it comes to BIM Coordination, the field I specialize in – 
You will probably have many different tasks to complete when coordinating your BIM projects. A BIM Coordinator is sometimes like the Swiss army knife in the BIM team. But remember, don't do many things at the same time, it doesn't work.
At first, multitasking can give the impression that more tasks can be accomplished as you're doing multiple things at once. However, the opposite is true.
It may be possible for you to do two, three, or even four things at the same time thanks to technology, and you may think that multitasking is expected of you. However, it often reduces productivity. Productivity is based on concentration.
If you have a lot of tasks on your plate, determine your priorities and allocate enough time for each task. That way you can work on what's urgent first and have enough time to complete the rest of your tasks.

When we multitask, we are constantly distracted by having to switch between tasks. In fact, Research says that such shifting between tasks can cost up to 40 percent of our work time.
Another very important thing that I noticed that influences my efficiency is taking regular breaks.  I know It may be hard to take a break from your work when deadlines loom, or when you have a million things on your to-do list.
Take a break anyway, and you'll find that it actually increases your productivity. Work in chunks of time – between 60 and 90 minutes – then stop and recharge. Taking a break does not mean checking your social media accounts, and using your smartphone. Give your brain 15 minutes of downtime by unplugging. Go to the toilet, or take a walk.
These short breaks allow me to recharge, clear my mind and get ready for the next task.
Something I found extremely hard to implement in my work life but when I do works brilliantly, is the delegation of tasks. Consider using delegation methods to split up tasks between your team members. For instance, if you have a variety of tasks on your to-do list, consider assigning some of these tasks to others from your team if they can be completed without you working on them.
Delegating tasks also allows you to work on other tasks that may be specifically assigned to you alone, that no one else has qualifications to complete or is permitted to do.
Which tasks should I delegate?
I am not able to answer this question unequivocally. It very much depends on what your responsibilities in the team are and what the competencies of others are.
I recommend that you get to know your team well and find out what skills individual people have. In this way, you'll be able to select the right people for the job.
Another productivity tip that at first glance may seem a bit controversial is to limit the number of meetings you attend.
I know that meetings play an important role in the work of most AEC professionals. However, quite often you'll be invited to meetings where you won't say a word and your presence is unnecessary.
If you're invited by someone to a meeting, ask in advance if your presence is necessary and why? What contribution will you have? Do you have to provide information in person at the meeting, or, for example, is an email from you to the meeting organizer not enough with the required information?
This approach to meetings and participation in them made my professional life a lot easier.
#TIP 7 - Treat your body right
And the last but actually one of the most important tips about work effectiveness and productivity that I can share with you is to treat your body right.

Getting enough sleep, making time for daily exercise and eating healthy food all boost your brain's resistance to distraction. The price you pay for sleep deprivation is no secret these days, and one of its main symptoms is an inability to concentrate. Regular exercise beats stress and makes it easier to get those precious hours of sleep every night, while healthy eating fuels you.
When you find yourself reaching for sugary beverages or unhealthy snacks, take a moment to remember the sluggish feeling you get after eating this kind of food.
Although we know we should, it's easy to forget to drink enough water during the working day.  Many of us turn to tea or coffee for the caffeine hit to keep us going. However, like taking breaks, drinking water is essential for maintaining productivity levels at work. It's simple and effective.
Not drinking enough water can lead to dehydration and also headaches and tiredness. A good tip to avoid dehydration is to keep a water bottle at your desk as it can serve as a reminder to constantly drink it.
These were the tips and principles that I try to follow when it comes to staying productive and effective at work. These are a good foundation for anyone finding themselves succumbing to disruption and distraction and looking for ways to overcome them.
Keep in mind that change doesn't happen overnight.
Start small and be consistent. If you slip up, just dust yourself off and try again. Developing a habit takes time, so as long as you keep trying, you'll soon start to notice the changes you've been making and eventually enjoy the fruits of your labor. 
I encourage you to start using similar principles in your work. Believe me, thanks to these, you'll have more time for yourself, enjoy your work more and get all the important stuff done quicker. 
If you would like to know more about my productivity system, and learn more about my effective work tips, write a comment below
Cheers.