The roles and responsibilities of the BIM Coordinator can take various forms. Much depends on where he/she works and what project is currently struggling with.
This can be summed up in one short sentence:
"The work of a BIM Coordinator is demanding, but you certainly won't be bored."
I know something about this. I have worked on one of the largest construction projects in Norway. The project team consisted of over 200 people. Huge amounts of information were created and stored in more than 60 different BIM models. The number of modeled objects was well over 100,000.
BIM Coordination of such a project is a real challenge. It requires good work organization, excellent knowledge of your profession, teamwork skills, as well as flexibility and quick response to crisis situations. And believe me, there was no shortage of them.
After one of the bigger f**k-ups, I decided to watch and write down 4 things:
1. When do such crises occur and why?
2. What are they about?
3. How can I deal with them now ?
4. How can I avoid them in the future ?
My observations and notes helped me develop certain rules of work.
Thanks to them, my job has become much easier and the number of crisis situations has significantly decreased. I also noticed other positive changes – My feeling of being overwhelmed by workload disappeared, and my relationship with my project teammates has improved.
These rules are universal, and I apply them also today on various projects: small and large. It is not any rocket science and I am convinced that with a bit of determination everyone is able to implement it into their everyday professional life.
Today I want to share with you the three most important:

DO YOU WANT TO

BECOME A BIM COORDINATOR

? I AM BUILDING AN ONLINE PROGRAM TO BOOST YOUR CARRER IN BIM
Rule #1 - Set a clear scope of your responsibilities and communicate it out loud
Let me explain using this short story example:
"I am 27 years old, a newly hired BIM Coordinator full of energy, willingness to work, and enthusiasm to solve new challenges. Apart from the knowledge of coordination programs, I was also a master of Revit (sorry for being sooo modest :). I knew most of its functions, I could do various tricks that made my daily work easier, and I was happy to share this knowledge with others.
Although helping with Revit on this project was not my responsibility, I quickly got the patch – "This Revit guy". Different discipline's team members visited me every day and asked for help.
After some time, I noticed that every day I spend over 2 hours on these Revit private lessons. That had a negative impact on the duties that I was supposed to perform as a BIM Coordinator.
The deadlines were pressing, the list of unanswered emails was growing every day, the work to be done for today was postponed until tomorrow, and the hours at work were increasing from week to week.
I knew that the time spent on teaching people Revit should be spent on my neglected BIM Coordinator duties. So, I decided to stop it. I created a short procedure that clearly explained what you need to do when you have a problem with this program.
Then I communicated this fact at the next coordination meeting, as well as emailed everyone I had a pleasure to teach Revit.
Of course, for some time people came to me with problems anyway. I politely refused them and directed them to the appropriate people who were responsible for helping with Revit issues. I also sent them an email with the procedure, what to do next time they have a problem with this software.
After a few weeks, as with a help of a magic wand, the time I needed came back to me."
When describing the example above, I didn't mean: Do not help other team members. Helping and educating the rest of the project team is an important element of the BIM Coordinators' work. According to the acronym E.P.I.C, (read about E.P.I.C here), this is where you put on an Educator hat.
But you must remember that you do not necessarily have to provide this help personally. Especially when your job responsibilities might suffer. Delegate what is not part of your tasks and you will gain the time needed to better perform your key duties.
Believe me, everyone will benefit -> You, the project, and the rest of the team.
Rule #2 - Automate what you can !!
You have probably done something repetitive and boring at work more than once – I call such tasks "Jammers".
As a BIM Coordinator, you will meet jammers at every turn. However, thanks to the development of technology and new work methodologies, we can reduce their number to a minimum.
If you find that any tasks are repeating at regular intervals, your alarm light should turn on, shouting- Automate!!!
What, to automate? The answer is simple: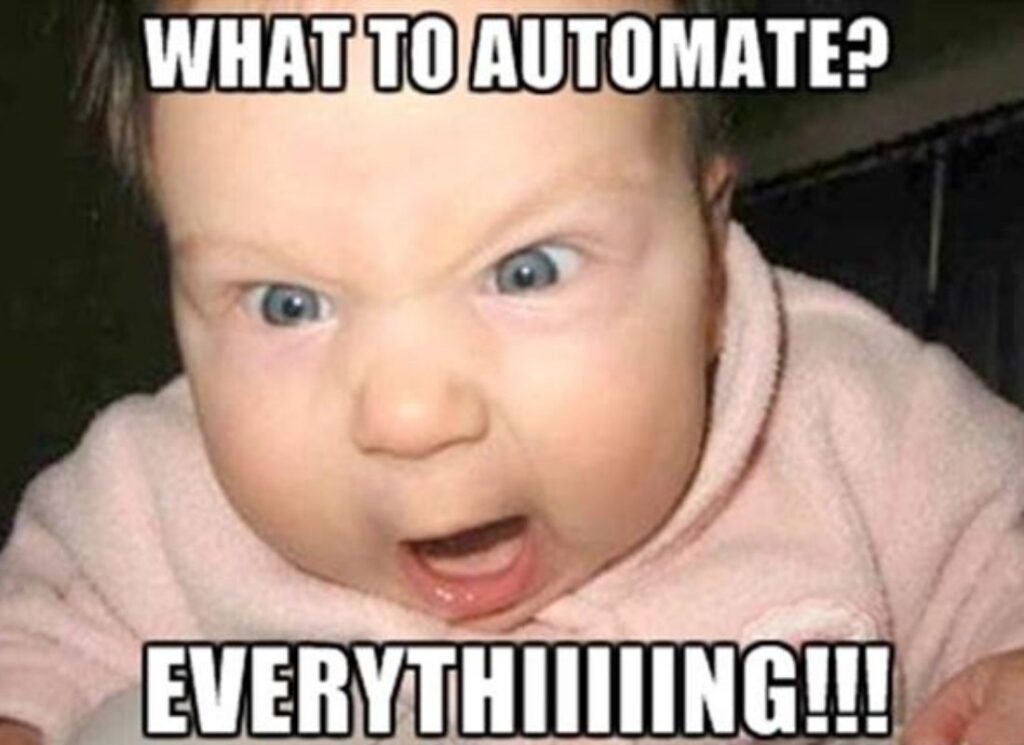 Here are a few specific examples from the backyard of the BIM Coordinator:
1. Exporting models and sheets to designated file formats e.g. IFC, NWC, PDF, DWG 
2. Scheduling multiple prints for drawing review meetings.
Both of these tasks can be automated quite easily with the RTV Tools plug-in, or by using Dynamo.

3. Assembling discipline models into one multi-discipline model in Solibri,
4. Generating collision reports and sending them to disciplines,
5. Collaborating Revit models to BIM 360 using a spreadsheet
6. Updating BIM objects in the project library
These tasks can be performed using the so-called RPA – (Robotic Process Automation). See how it can be done here.
The initial time you need to spend on setting up and testing your automation will quickly pay off.
The main advantages of automating tasks are time-saving and reduction of human error.
Machines aren't good at inventing new things and thinking creatively. They are, however, much better than us at processing data and performing boring, repetitive tasks. So, let them do that!!
Thanks to this, we will work with things that are more engaging and really require our presence and focus.
Rule #3 - KISS: Keep it stupid simple
Understanding the BIM methodology and how it works is not always easy. In my work, many times I have seen experienced engineers or architects who have problems with its correct understanding and implementation.
One of the main tasks of the BIM Coordinator is to ensure that the project team successfully implements BIM in the project. For this to happen, everyone must understand why we use BIM and how we will use it.
BIM Coordinator is there to simplify the complexities of BIM and translate it into plain language.
This is where the KISS principle comes in handy. KISS is an acronym for Keep it stupid simple, that is – to simplify complicated things, eliminate complexity, and translate difficult topics in a clear way to an ordinary mortal.
Remember the words of Albert Einstein: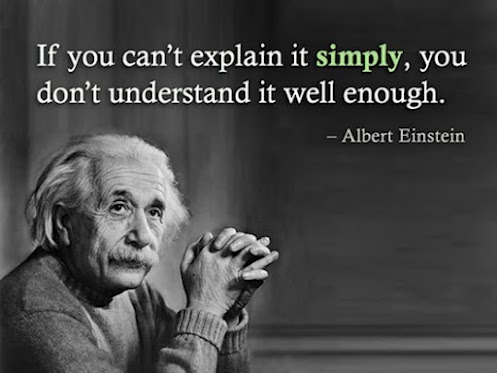 REMEMBER TO REGISTER FOR WEBINAR
24th NOVEMBER at 20:00 CET
10 TIPS TO IMPROVE YOUR BIM COORDINATION PROCESS
All registred will receive GIFTS
And that is it …… These were my three favorite principles that I try to stick with when working on projects. They still help me in many situations.
Of course, I encourage you to start using similar principles in your work. Believe me, thanks to them, you will gain more time for yourself and you will be able to do what is important.
Maybe you already have some rules that you follow? If so, please share them with me by replying to this message. I am eager to learn something from you.
You will see for yourself how much you can gain thanks to this principle.
For sure, the team will work better and you will also enjoy the recognition that you are able to explain difficult topics in a way that is understandable to everyone.