I often get emails from AEC professionals asking me where they should go in their career.
Some have just graduated and are starting their professional careers, others are already experienced and would like to change something.
As someone who has been working as a BIMCoordinator for several years now, I can say with confidence that this is a smart career move.
The construction industry is constantly evolving, and BIM methodology is crucial role in many aspect of project delivery, from desing and planning to Facility managemnt and maintanace.
Today I want to share with you my 4 personal reasons why I think becomeing a bim Coorinator is a right decision. I made this decision myself a few years ago and I don't regret it, check out why:
ONE: There is high demand for BIM Coordinators
First of all the demand for skilled BIM Coordinators is increasing as companies look for professionals with a deep understanding of BIM technology and experience in coordinating construction projects using this technology.
I have been fortunate enough to work on a variety of projects, including commercial and healthcare buildings, as well as infrastructure projects. 
The demand for BIM Coordinators is expected to continue to increase, which means there is job security in this field.
Since BIM coordinators are in high demand, they can command a higher salary compared to other professionals in the construction industry.
The average salary for a BIM coordinator in USA can range from $60,000 to $120,000 per year, depending on the level of experience and skills.

Here under I took some data from Indeed Job portal for 4 countries. USA, Germany, UK and Ireland. It shows how many jobs are out there for BIM professionals today !!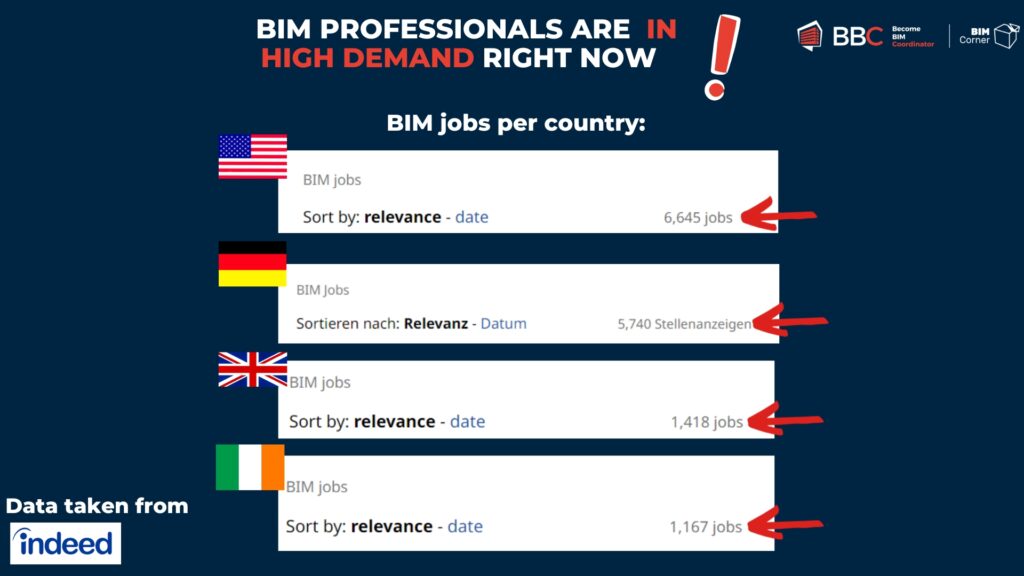 TWO: BIM Coordinators have many career advancement opportunitites
There are many career advancement opportunities for BIM Coordinators.
BIM is constantly evolving, which means that BIM Coordinators must stay up-to-date with the latest software and hardware tools.
Because I was a BIM Coordinator I have had the opportunity to lead an  cutting-edge technology initiative in my company. I was responsilbe for implementation and use of Augmented Reality and Virtual Reality in the whole company.  

Here I am testing AR and VR hardware in our VR company room.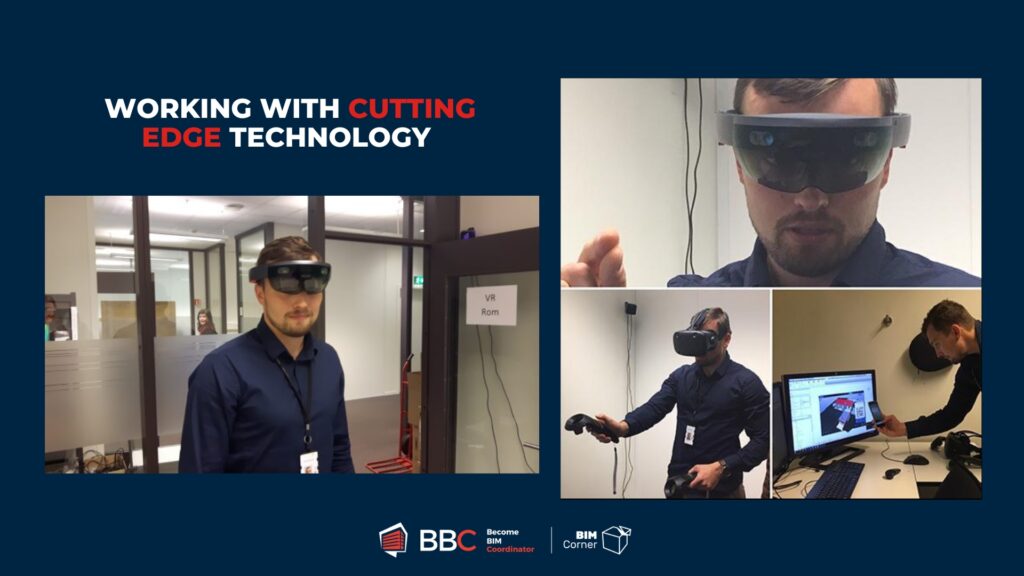 Becoming a BIM Coordinator also opened up many other opportunities for me.
Thanks to the skills I gained in this position, I was able to attend conferences as a speaker and present topics of interest to me. I taught others.
Thanks to this, I met many colleagues from the industry and developed my professional network.
I even organized lectures and industry conferences, where I shared my knowledge from the BIM Coordinator's work.
Here, during one of the conferences we organized with BIM Corner team: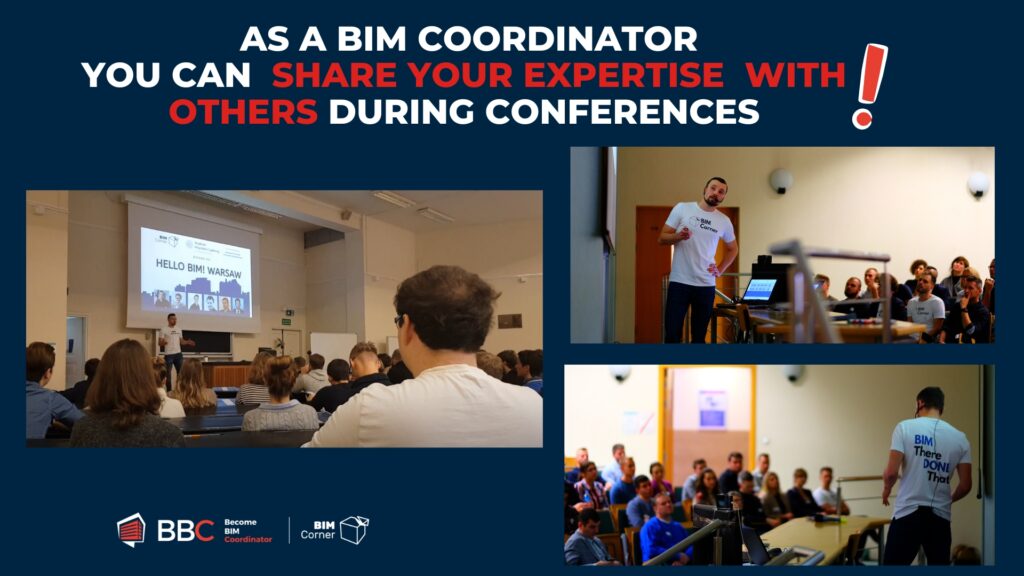 THREE: Opportunities to work on unique and challenging projects
Currently, most complex and exciting projects in the world are carried out using the BIM methodology. Period. 
BIM Coordinators throughout the BIM implementation process are at the heart of creating BIM standards and ensuring they are followed.
Thanks to the fact that I worked as a BIM Coordinator, I have had the opportunity to work on unique projects.

Here are a few projects I was involded in: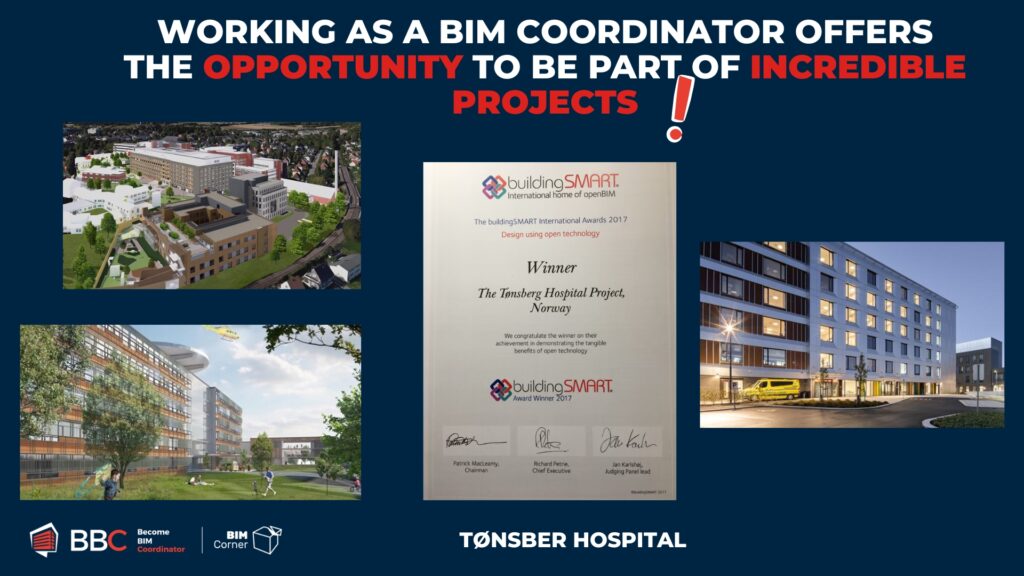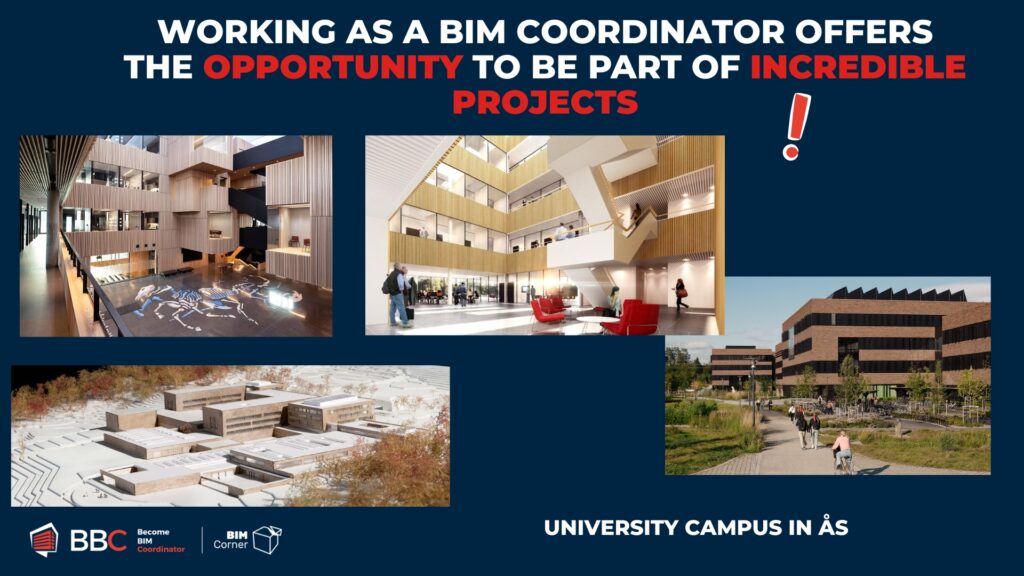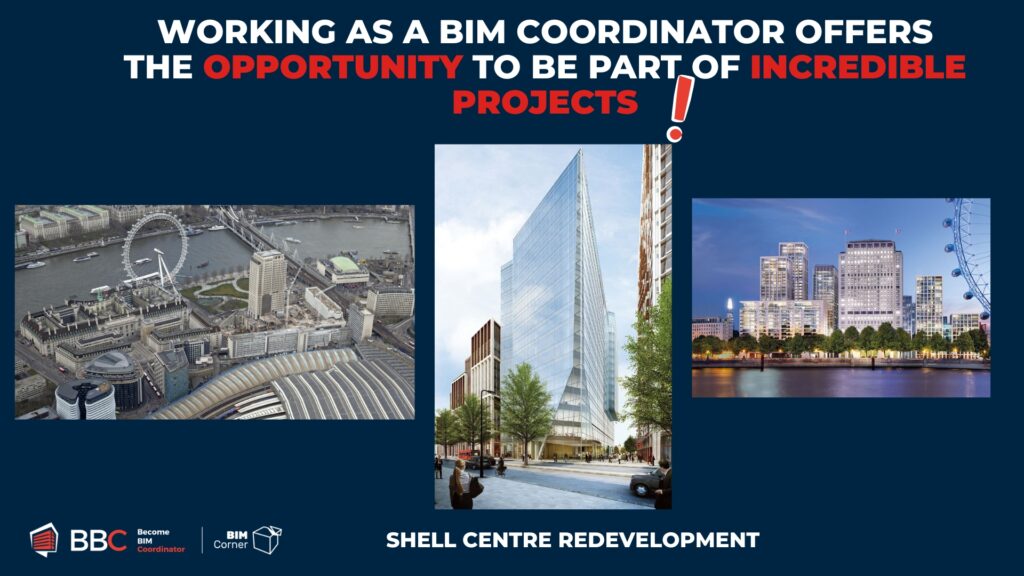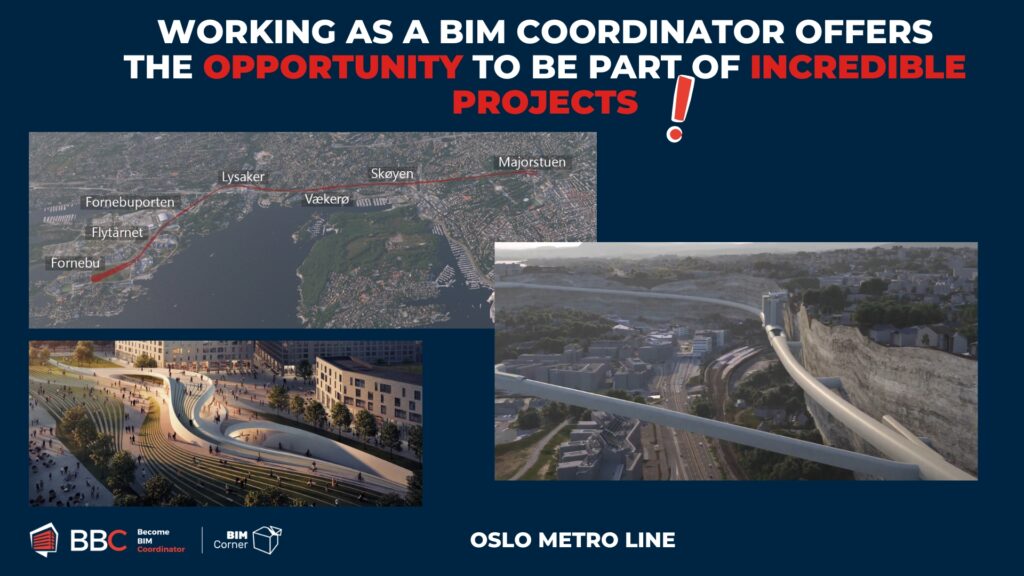 By working on great projects, I get to learn a ton and team up with top-notch people in the industry.

Working on projects all around the world has given me even more skills, taught me new ways to work, and helped me tackle new problems.
To be real with you, I love getting the chance to work on challenging projects. It's super satisfying and keeps me on my toes mentally.
FOUR: Choice to become a freelance or start your own BIM Consulting firm
Currently, a lot of emphasis is placed on flexibility at work and  various forms of employment.
As a BIM Coordinator, you can choose to become a freelancer or start your own BIM consulting firm. This can give you the freedom to work on projects that interest you and set your own schedule.
As a BIM Coordinator, you may have the opportunity to work remotely, which can provide flexibility and work-life balance.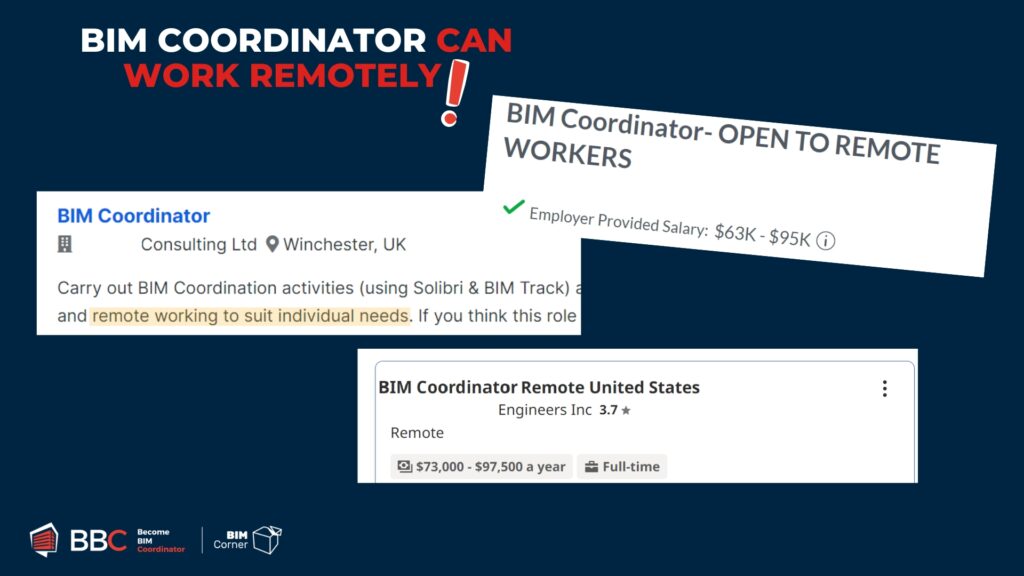 I often hear that there are no job offers for BIM professionals in my country or city.
The BIM market offers great opportunities for remote work for international clients. When you have the right skills, you will quickly find a well-paid job and regular customers for your business.
Remember that if BIM is just developing in your country, this is a good time to become a specialist in this field.
Thanks to this, you can be one of the pioneers in your country and, with the right attitude, quickly become an expert in the industry.
So how to become BIM Coordinator
I have just presented you with a few good reasons why it is worth becoming a BIM Coordinator. I believe that becoming a BIM Coordinator can be the perfect career path for anyone, regardless of age or level of experience.
But I don't want to leave you with anything.
If you're interested in learning more about BIM Coordination and how to become a BIM Coordinator, I have something special for you.
I invite you to join my upcoming FREE webinar on March 28th at 14:00 (CET time).
🛑10 STEPS to learn BIM Coordination in 8 WEEKS❗
This webinar will cover everything you need to know about BIM Coordination, including the skills and experience you'll need to succeed in this exciting and rewarding field.
What you will learn exactly: 
✅ The whole process of how to learn BIM Coordination step by step, entirely from scratch,
✅ What are the necessary skills to become a BIM professional,
✅ How to avoid the biggest mistakes that are made by beginners and experienced BIM specialists
✅ Myths about BIM management, and why you should not believe in everything that you hear about it,
✅ Where to find practice materials and ask for help when learning BIM Coordination
I'll also be answering any questions you may have about BIM Coordination and helping you take the first steps toward a successful career in the construction industry.
Don't miss out on this opportunity to learn about one of the fastest-growing fields in the construction industry! Register for FREE, by clicking button below. 
Take the 1st step to become a BIM Coordinator❗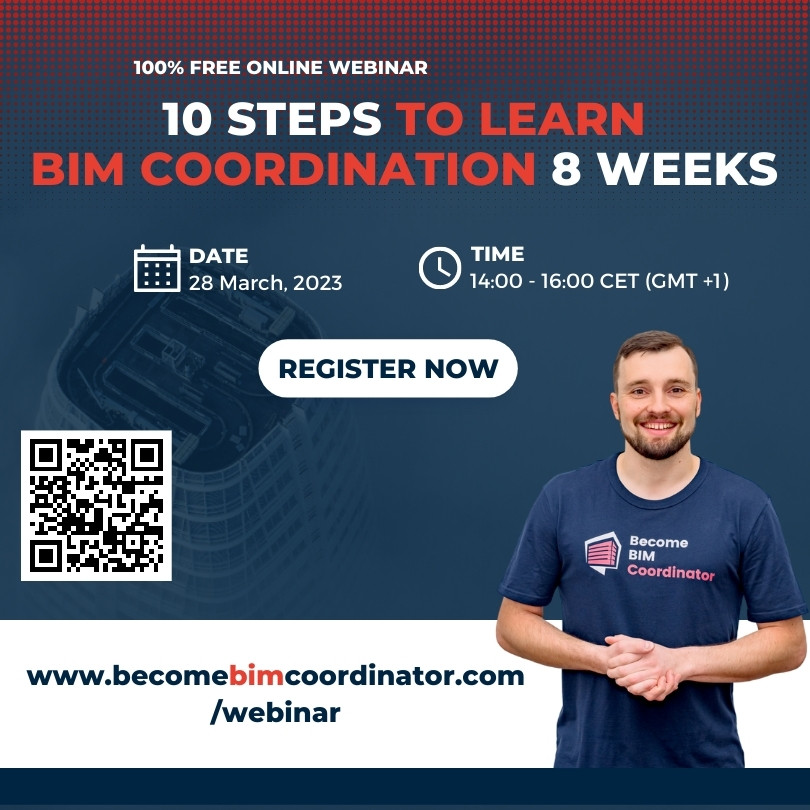 Here you can find a summary of this post in more visual and condense form. Click the cover to download !!