I organized a live webinar  on 02.04.2023 titled  – "How BIM Coordination works on 1.1B $ project"
My guest was Yassir Fayyaz, an experienced BIM Coordinator from C3BIM. Yassir is responsible for the BIM coordination of one of the most significant BIM projects in Norway and he likes to share his extensive experience with other professionals from AEC industry.
During the meeting, we discussed many topics. Agenda was as follows:
1. BIM requirements on large scaled BIM projects
2.Automation of repetitive BIM Coordination tasks
3.Planning BIM Coordination activities
4.Techniques that help BIM Coordinators in model checking process
5. Effective way to handle coordination issues 
Do you want to see RECORDING from this webinar and get special GIFTS for FREE?
Just sign up in the form below, and I will send you the mail with a link to the webinar recording and…
When it comes to automation, Yassir showed us how using Solibri Autorun and Batch Utility we can easily save from 8 to 10 hours weekly. During the session, he presented how the creation of the federated model can be fully automized.
If you don't know what is Solibri Autorun I encourage you to check my previous post about it: Automation in BIM Coordination
Here is a simple schema of how this app works: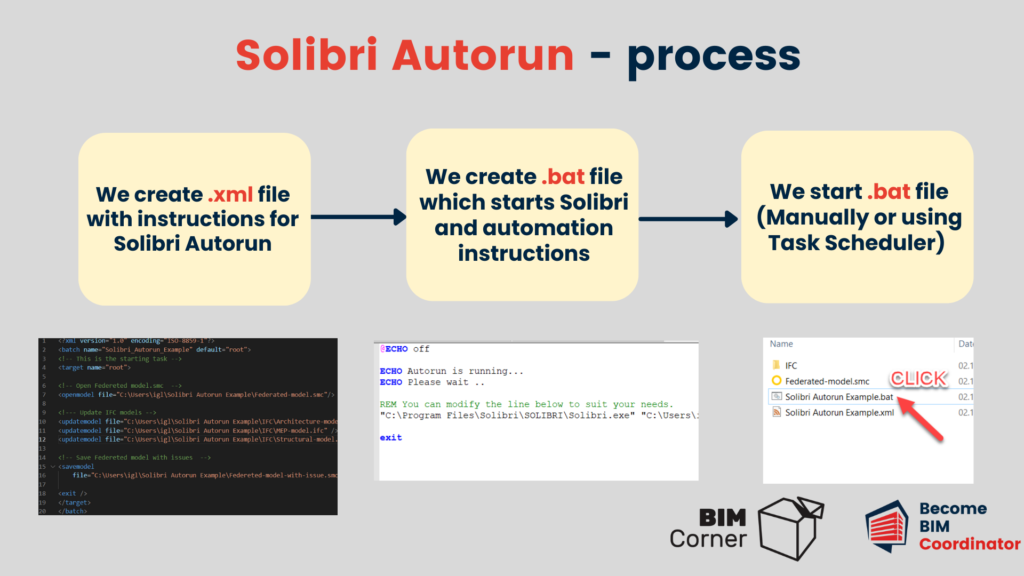 Watch how Solibri Autorun works in action in this 1min automation 👇👇
Planning Coordination activities
When it comes to planning, Yassir showed us his planning process which consists of several parts.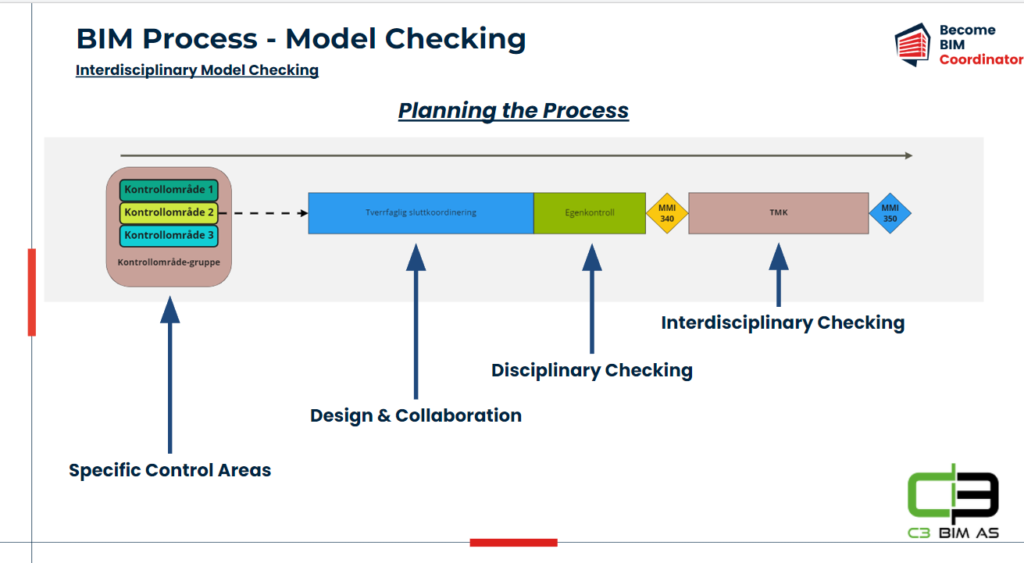 Coordination was divided into several Control Areas. Control Area is a logical part of the model that represents a certain area in the federated model.  In the project he presented it looks like this.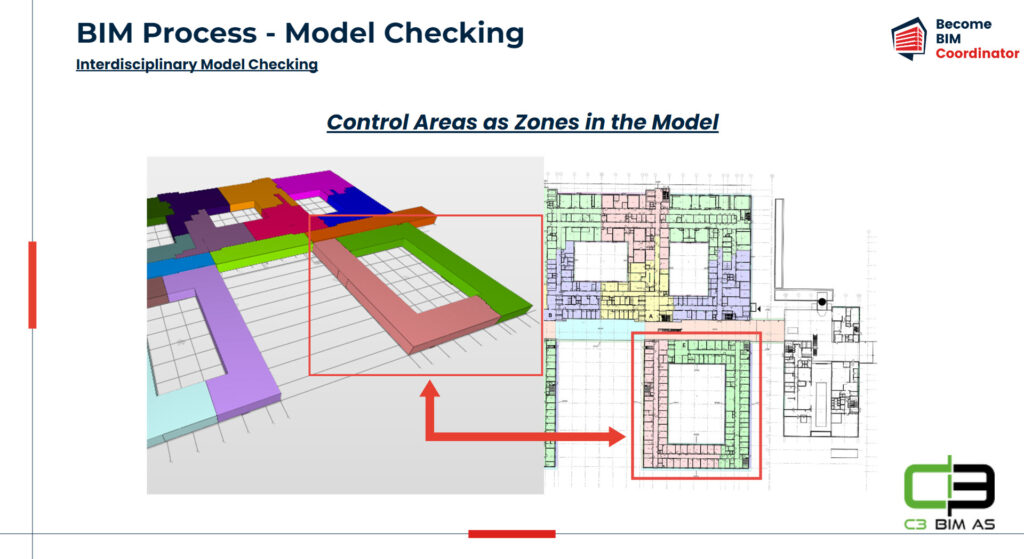 Each control area goes through same process. First we have a disciplinary coordination and then we have interdiciplinary one. (See picture above).
Model Checking - Disciplinary and Interdiscipinary
Model checking process was divided into 2 part diciplinary and interdisciplinary.
Disciplinary coordination in a nutshell is: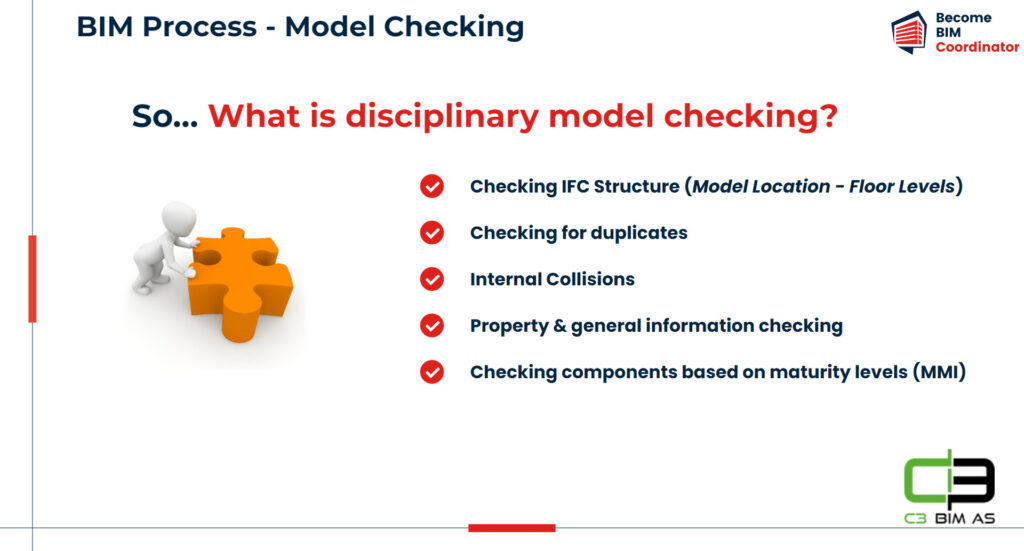 On the other hand, interdisciplinary check focuses mainly on: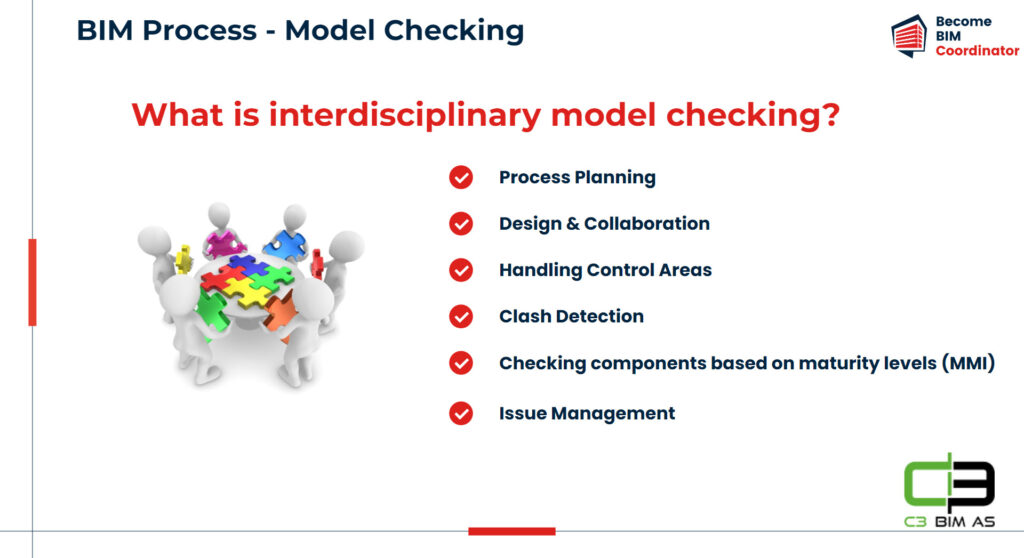 Model checking is strictly connected to maturity of the model components. MMI Model maturity Index is used to describe, control and maintain model readiness for coordination. 
💡 You can read more about MMI – Model Maturity Index here.
Both Control Area and MMI status where both used in Solibri to build model checking rules.  Here is a sample how such rule looks: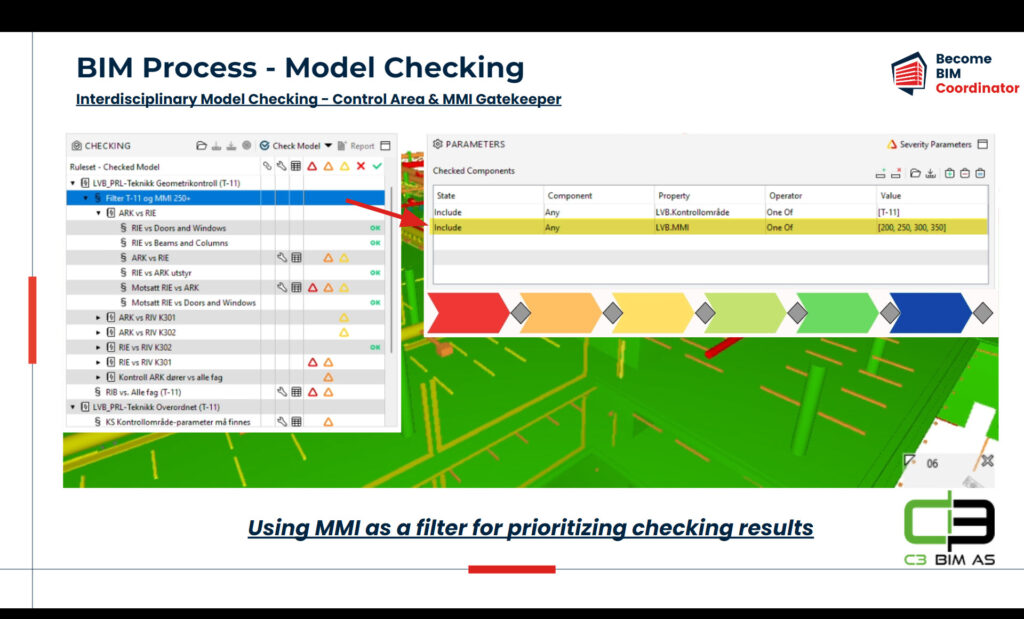 Presented projects used a cloudbased app to store, manage and handle coordination issues – BIMcollab. It works as a BCF server which intergrates with many popular BIM applications seamlessly.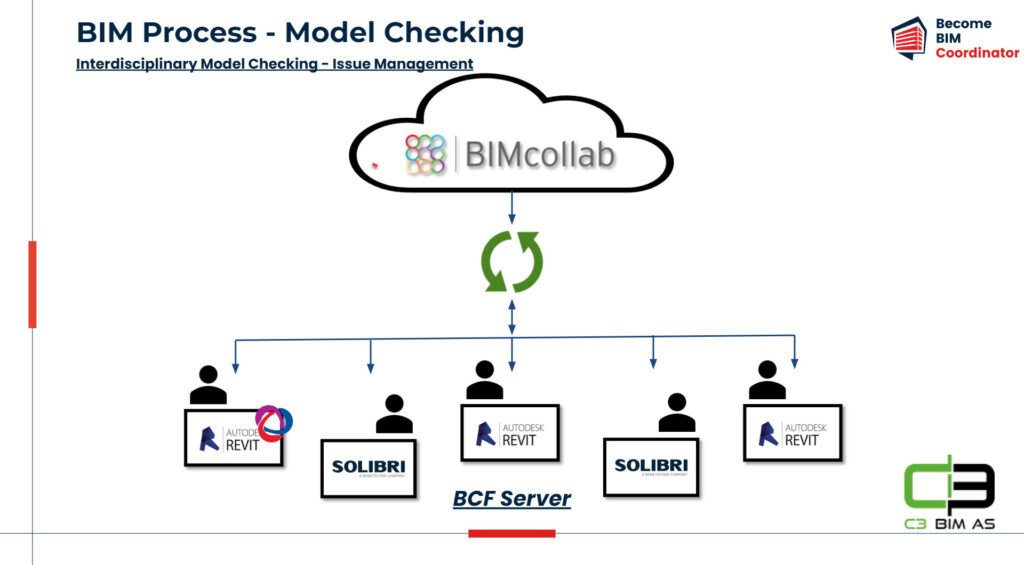 If you want to learn more about BIM Coordination on one of the most digitally advanced projects in Norway ….


…..Sign up below 👇🛑
Do you want to see RECORDING from this webinar and get special GIFTS for FREE?
Just sign up in the form below, and I will send you the mail with links to the webinar recording and…